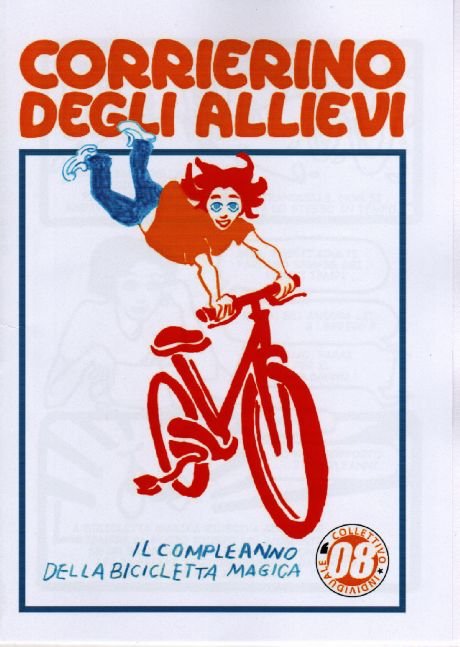 [IT] Finalmente riesco a postare sul blog, anche se di fretta, devo tornare a disegnare! Ho buone notizie – non solo sto riuscendo di tenere il ritmo producendo almeno una tavola finita alla settimana, ma mi sono anche superata riuscendo a completarne 8 in due settimane circa, piu` qualche settimana di sceneggiatura, storyboaggio e del studio di come si disegna una bicicletta e per la copertina. Il risultato e` pubblicato dalla Scuola di fumetto del Castello Sforzesco come albetto intitolato "Il compleanno della bicicletta magica" quale sara` venduto alla fiera di Cartoomics di Milano questo weekend (venerdi 28, sabato 29 e domenica 30 di marzo 2008) insieme ad altri albetti simili fatti dagli altri allievi della scuola. Li troverete al prezzo di mezzo euro cadauno allo stand della scuola e sono tutti dedicati al centenario del Corriere dei Piccoli e del fumetto italiano, sul tema del "compleanno". Sono tutti molto carini quindi vale la pena passare da quelle parti. Clickando "Continua" potete vedere una tavola di anteprima e alcune bozze preparative, compresi alcuni studi per la bici.
[EN] I'm keeping up with the pace of completing at least one page of comics every week! Not only that but I managed to produce 8 pages in about 2 weeks plus a couple of weeks of writing, storyboarding, learning to draw bicycles, and for the cover illustration. The result is published by the School of comics that I attend, the school of Castello Sforzesco, Milan, Italy, and will be presented at the fair Cartoomics this weekend (28,29 and 30 of march 2008) together with many volumes done by other students. These are all dedicated to the 100 year anniversary of the historical magazine Corriere dei Piccoli and italian comics. The theme is "birthday". Mine is entitled "The birthday of the magical bicycle". Come by if you happen to be near. By clicking "Continua" you can see a sample page, some sketches and some bicycle studies.
[HR] Uspjevam dovrsiti barem jednu tablu stripa sedmicno! Ovaj put sam se cak i nadmasila jer sam ih napravila 8 u dvije sedmice, plus koja sedmica posvecena pisanju scenarija, storyboardu, ucenju crtanja bicikli i naslovnici. Rezultat je objavila Skola stripa koju pohadjam, Scuola del Castello Sforzesco u Milanu, Italija, i biti ce predstavljen na sajmu stripa Cartoomics u Milanu ovaj weekend (28, 29 i 30 ozujka 2008) zajedno sa ostalim stripicima. Posveceni su stotoj godisnjici casopisa Corriere dei Piccoli i talijanskog stripa, a zajednicka tema je "rodjendan". Moj se zove "Rodjendan carobne bicikle". Pa, ako se netko nadje u susjedstvu… U medjuvremenu, clickanjem na "Continua" mozete vidjeti primjer stranice i skice, ukljucujuci i neke studije bicikla.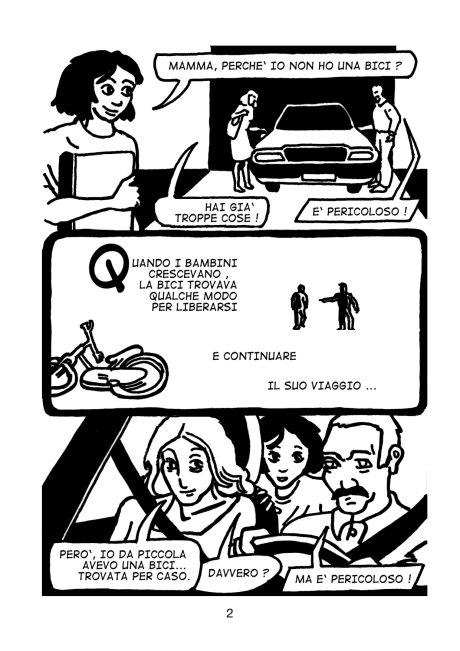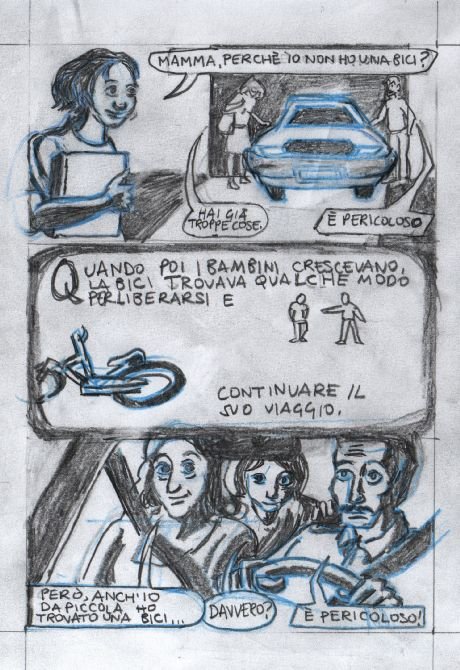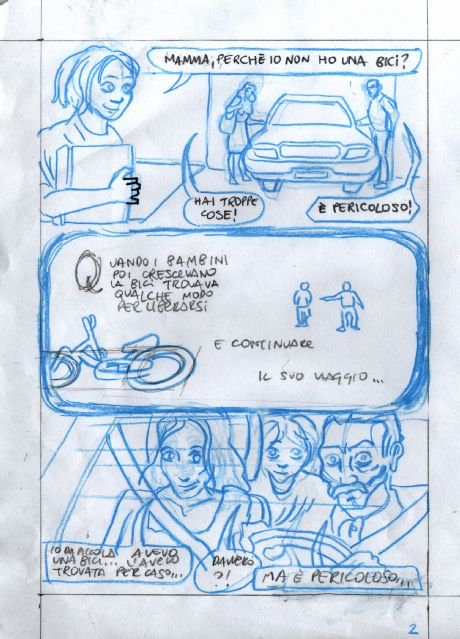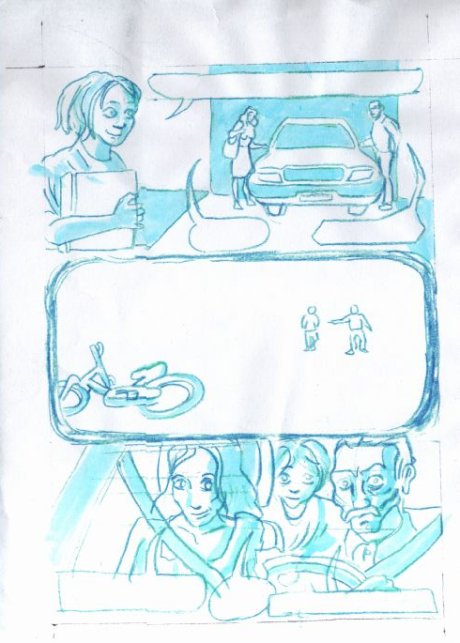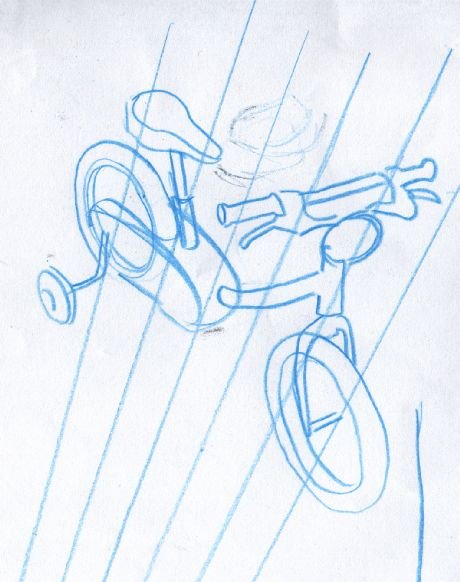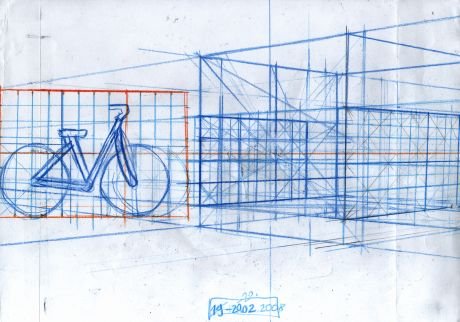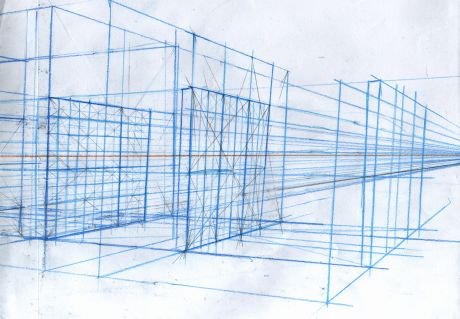 (La "carta milimetrata prospettica" che ho creato per mettere in prospettiva la bici").