Dovrei stare disegnando, ora. E lo stavo, e lo staro`, e ci sta. Ci sta "di brutto". Ma.
La svogliatezza. La svogliatezza is other people. E` quel lento scivolare giu` giu` giu`, giu` d'umore, giu` dalla sedia, sgocciolare praticamente sul pavimento, scuri e densi come l`inchiostro w&n dopo che e` stato li` per un po`…appiccicosi e lenti come gommasciolta, insomma… Bljak.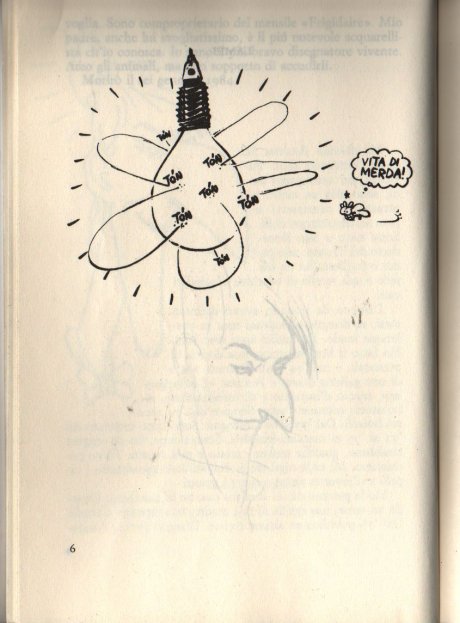 (disegno/i quisopra e` di APaz)
Perche` nessuno e` un isola, e non lo sono nemmeno io, e diventa difficile, molto difficile il "non riconoscersi, nemmeno nei propri gesti", con tutte le letture sbagliate, le mie degli altri e le loro di me, con ogni tanto un "conguaglio comunicativo", e tanto poi non serve a niente, dura pochi minuti, e svanisce in un terribile freddissimo NULLA.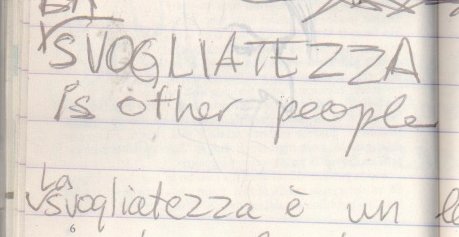 Ok, si, sono di mal'umore. Si, non preoccupatevi quelli che so che ci siete che vi preoccupereste, preoccupaste e preoccuperete. Tranqui. Mi passera`. Come sempre. E vi tengo presente nelle mie meditazioni ( si, lo so che devo meditare di piu` 🙂 ).*
E adesso al lavoro. Stavo giusto leggendo un post sul blog 43 Folders che parla di sane abitudini lavorative per gli artisti. Non e` il miglior post sul argomento che ho mai letto, ma ci voleva.

Sai, ci vuole costanza.
Baci, io
"how strange it is to be anything at all"
*[EDIT: si lo so che la logica della preghiera e` diversa da quella della meditazione e sono conscia delle implicazioni meno inquetanti del concetto del vuoto, forma, non forma, l`illusione, ma. Ma. Ehm. Si, il vuoto. Si, la calma. Si il noname+lessness. Si, ok, ho capito. Ma chiaro.]
---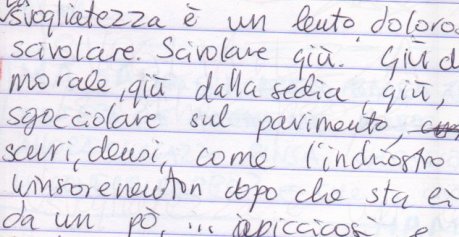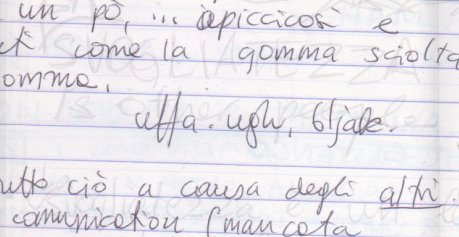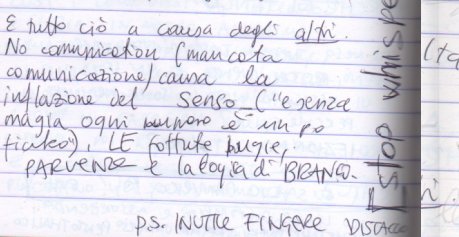 ---
I commenti non appaiono subito ma dopo l`approvazione causa spam.
The comments do not show up until approval because of spam. I check often.
Komentari su vidljivi nakon moderacije radi spama. Pricekajte odmah ja to odobrim.