Recentemente ho scoperto Blankets di Craig Thompson, dopo che l`avevo sullo scaffale da quando e` uscito in edicola, rimontato, ma dallo stesso autore, credo. Insomma, era la serata giusta della settimana giusta, e invece di prendere la bici sono salita sul tram, e faceva addirittura abbastanza poco freddo per poter leggere anche alla fermata, senza i guanti. Mi e` piaciuto tantissimo, il libro, ma di questo parlero` un altra volta (mi ha riaperto mille mondi ricordandomi che si, raccontare ha un senso).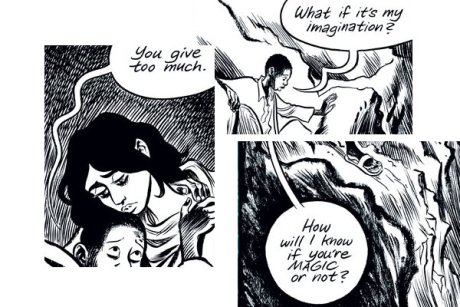 Oggi, dopo aver postato sulla svogliatezza, torno a leggere Drawn e scopro il blog di CraigT, il Doot Doot Garden. Bellissimo. Mi sono abbonata al suo feed RSS e cosi` ho ricevuto subito nel programma di posta un po` di suoi post vecchi. Il primo era the magic of threes, dal quale ho preso le immagini di sopra.
Today`s Yom Kippur, autumnal equinox (almost) and my birthday (and eRiQ`s from NZ) (and Leonard Cohen`s). 21 = 2 + 1 = 3. (…) Three of nine. Nine the month of September.(…)Anyway, there's my nutty numerology for the moment.And here's a peek of three panels from the third chapter. (`m
reluctant to spill entire pages, because I want it to be a surprise!)

Il 21.9. L`equinozio, o quasi. Yom Kippur del 2007 (IT/EN). E` anche il compleanno di Craig Thompson e di eRiQ e di Leonad Cohen. E` anche il MIO compleanno.
Grazie, o Serendipity, grazie, o. Cioe`, oggi e` il 21.01. Il ventuno. Che numero. Che ricordi. Il 21 di gennaio. Col suo freddo. E il buio ("per un po`"). E le giornate ancora brevi. Ma va bene. L`universo respira intorno a me, pulsa e vive.
Si, adesso a disegnare.
Si, sono indietro con le traduzioni. [TRANSLATIONS COMING SOON] Coming soon e` anche un commento sul fatto che tanti fumettisti tengono un blog, sul come lo fanno, e perche` cio` e` una figata, per quanto mi riguarda ovviamente.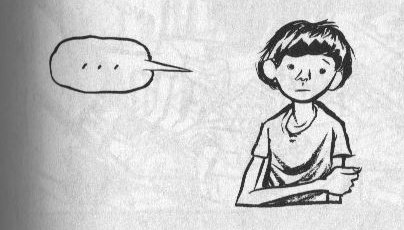 (i disegni di questo post sono di Craig Thompson)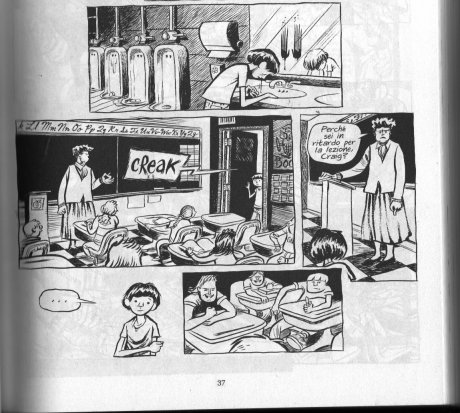 Society is a hole
it makes me lie to my friends
assault of holy noise there`s a slap in my face
my friends are girls wrapped in boys
we`re living in pieces
I wanna live in peace

---
I commenti non appaiono subito ma dopo l`approvazione causa spam.
The comments do not show up until approval because of spam. I check often.
Komentari su vidljivi nakon moderacije radi spama. Pricekajte odmah ja to odobrim.